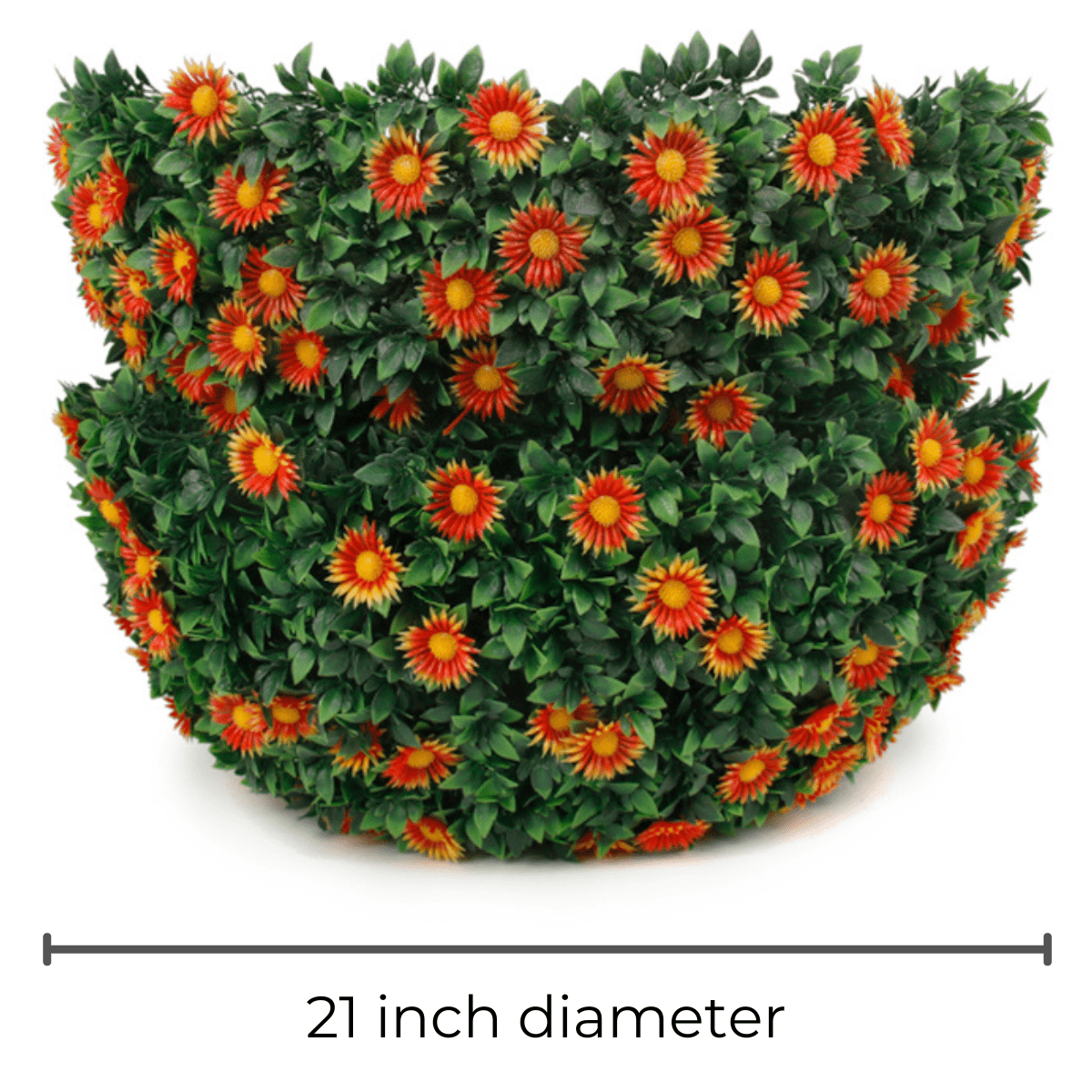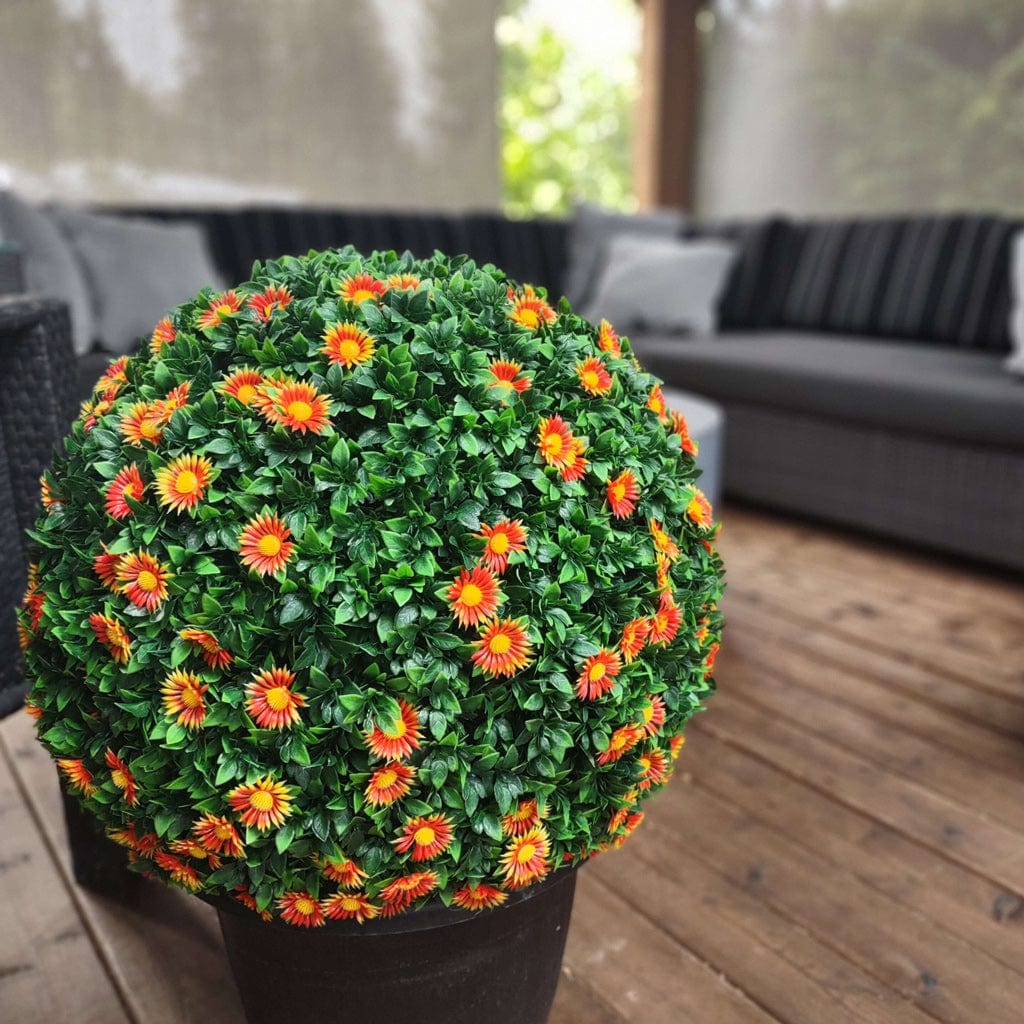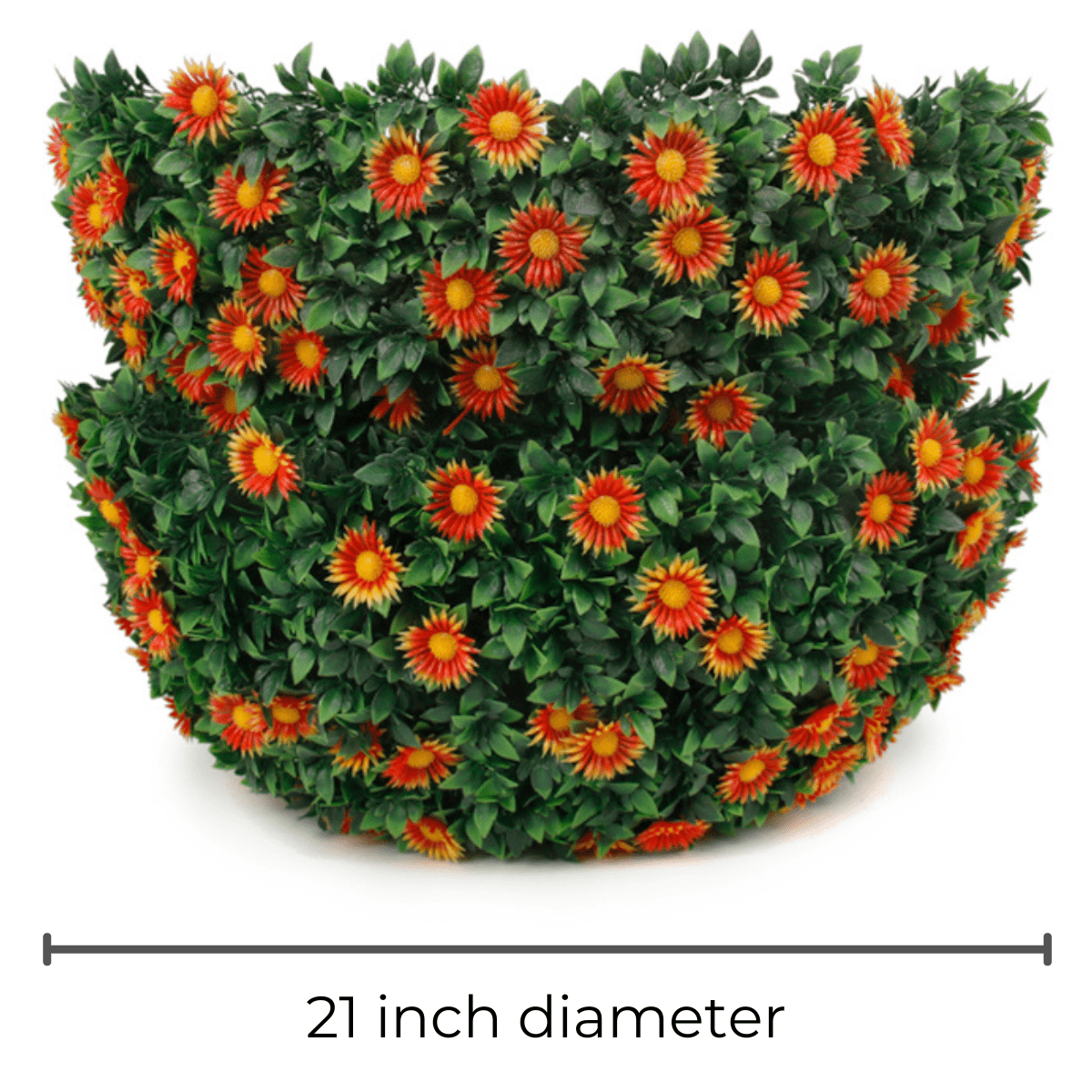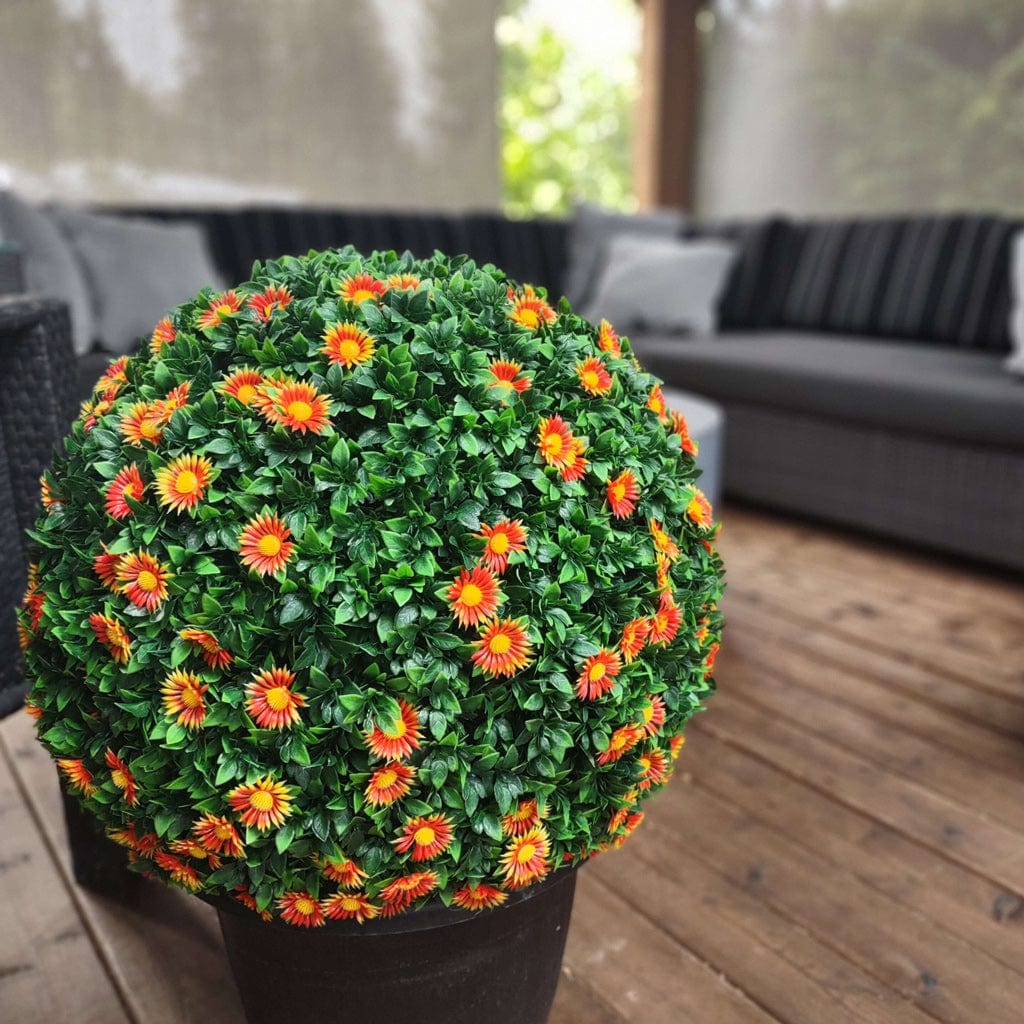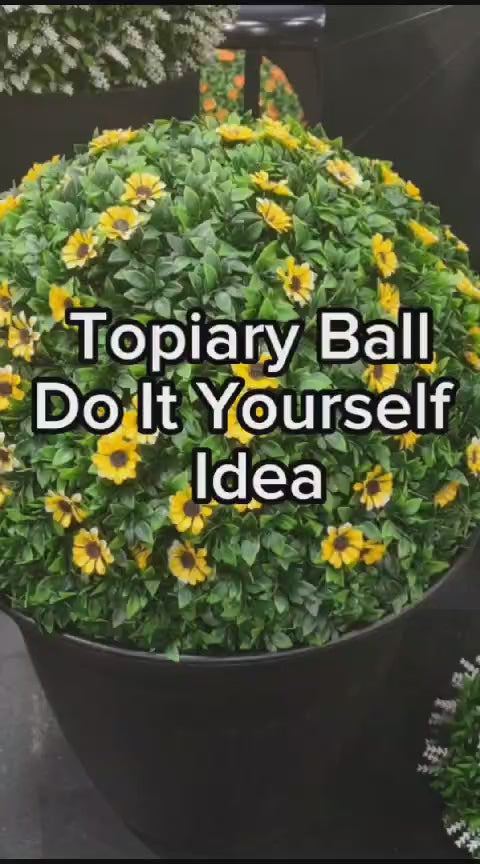 21" XL Mums Topiary Ball
*Free Shipping within Canada and USA
Product Description
Size & quality guarantee - The topiary ball(s) you receive will be the same size & quality as shown in our photos & videos.

21" diameter
UV protected for color longevity & to resist fading
Artificial & suitable for year round outdoor use
Suitable for round or square planter openings of 13" or more
Can be suspended from a rope or chain
No maintenance
One year warranty
100% post-consumer materials
Assembly required **
 Who loves mums, and buys them every year?  We do!!  Our chrysanthemum topiary balls are designed to make a statement, they are bursting with color.   When you look at the flowers up close, you'll see a variety of color variation between the flowers to give depth and authenticity.    Are they artificial?  You bet.  No watering, no pruning - just year round curb appeal.  
Tip:  Remove the flowers from one side of the topiary ball half.  You can have colorful mums in the summer,  flip in the winter for an all green look.  
Secure to a planter - place a heavy object at the bottom of your planter (bricks or a sandbag)  then bungee cord or tie it to your topiary ball.  Alternatively you can add a heavy object to the inside of the topiary ball. 
Secure  to the ground - pound landscaping stakes (tent pegs) close to each side of ball. Zip tie the ball to the top of the stake.
  **To assemble, place one topiary ball half on top of each other matching up fastenings.  Pinch together fastenings with pliers one at a time. Secure with zip ties provided.