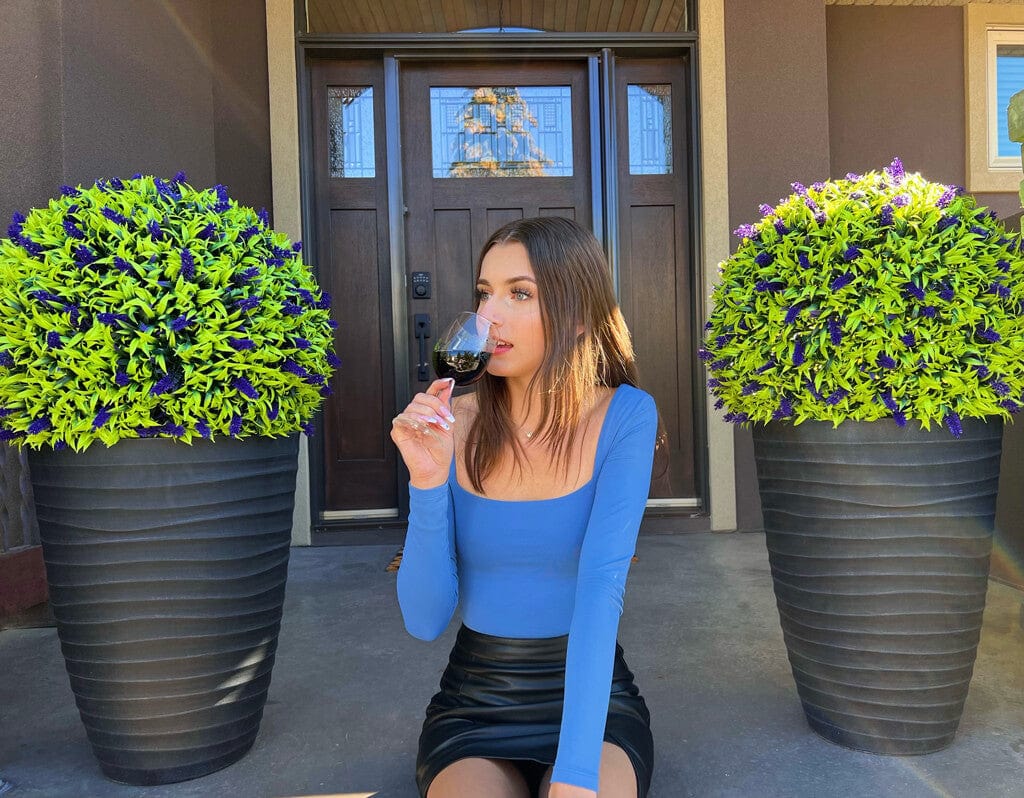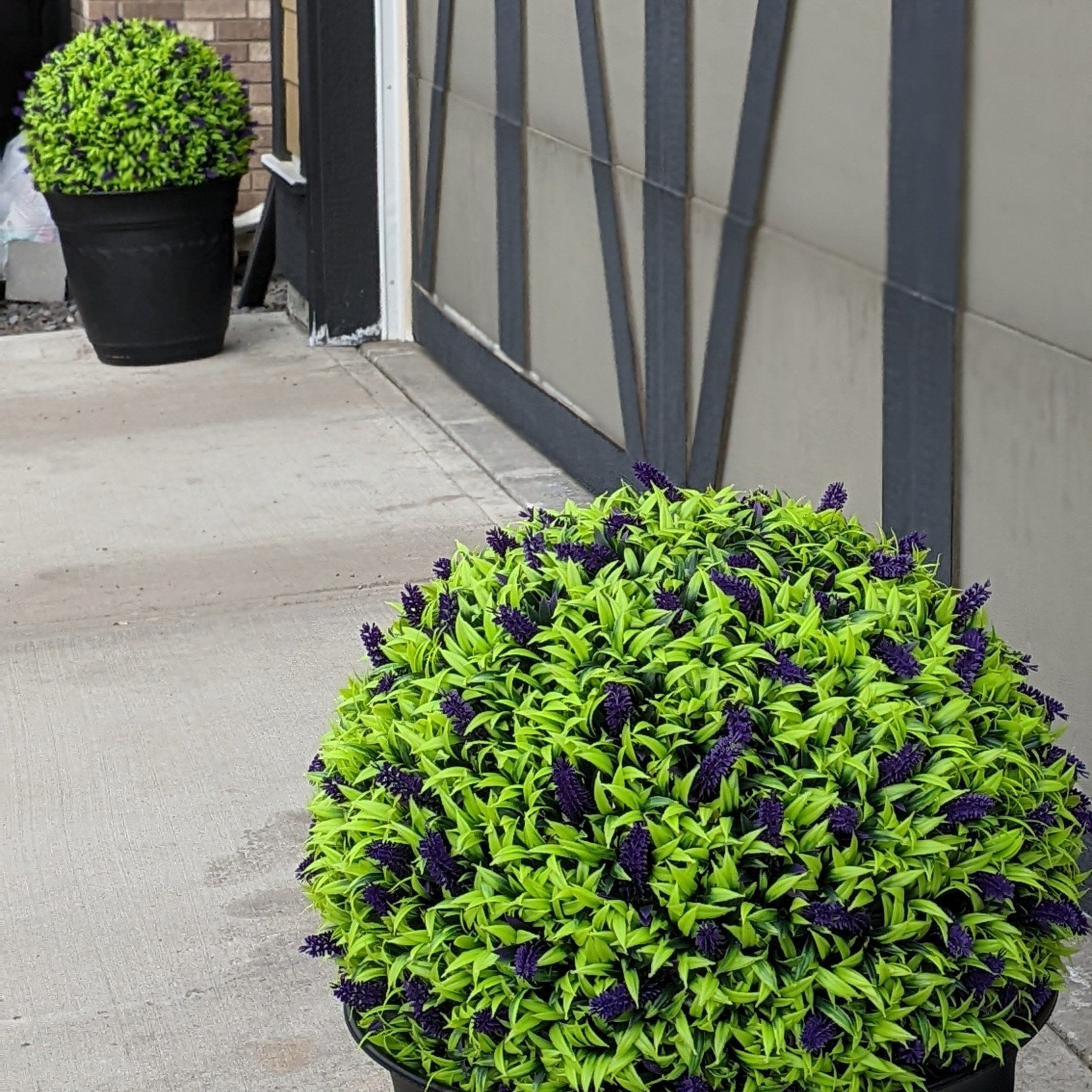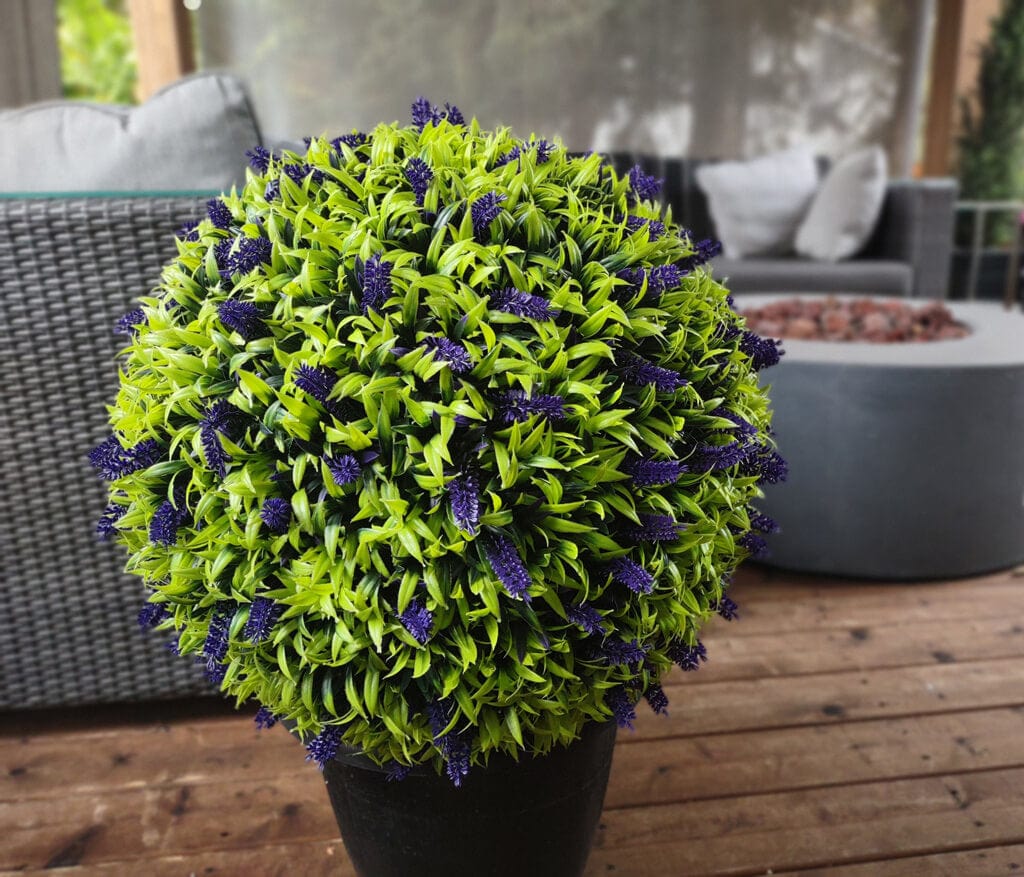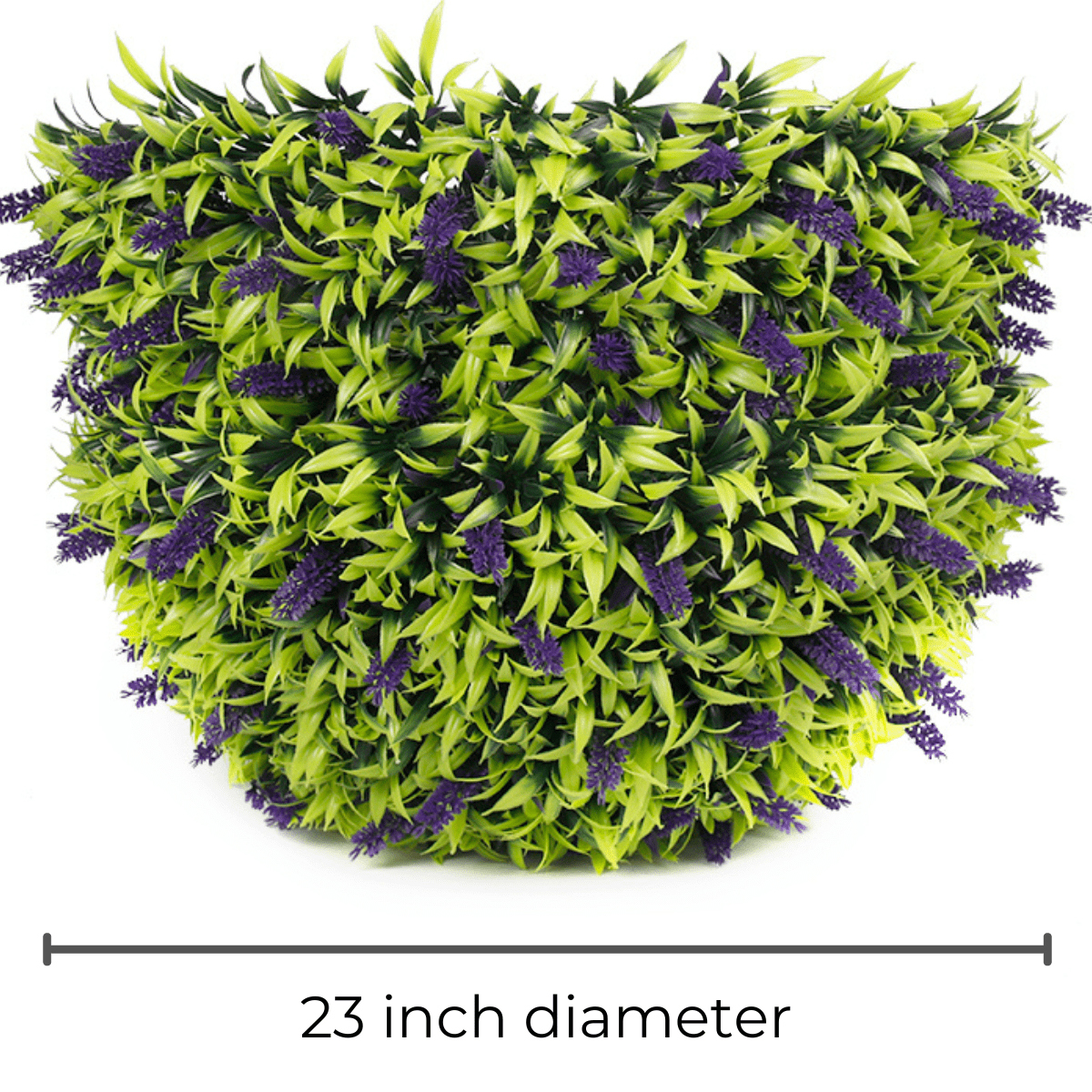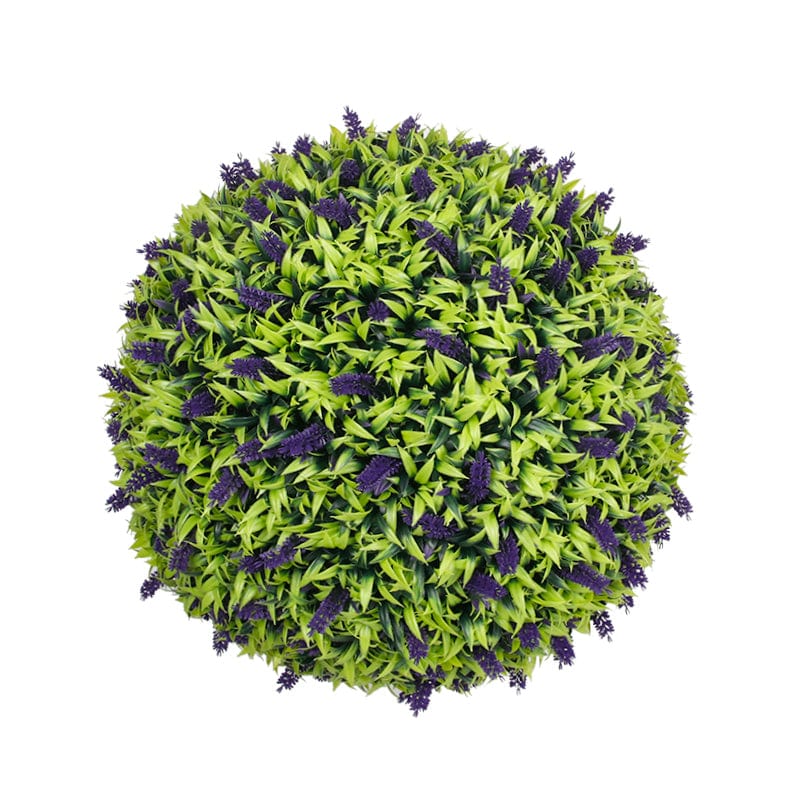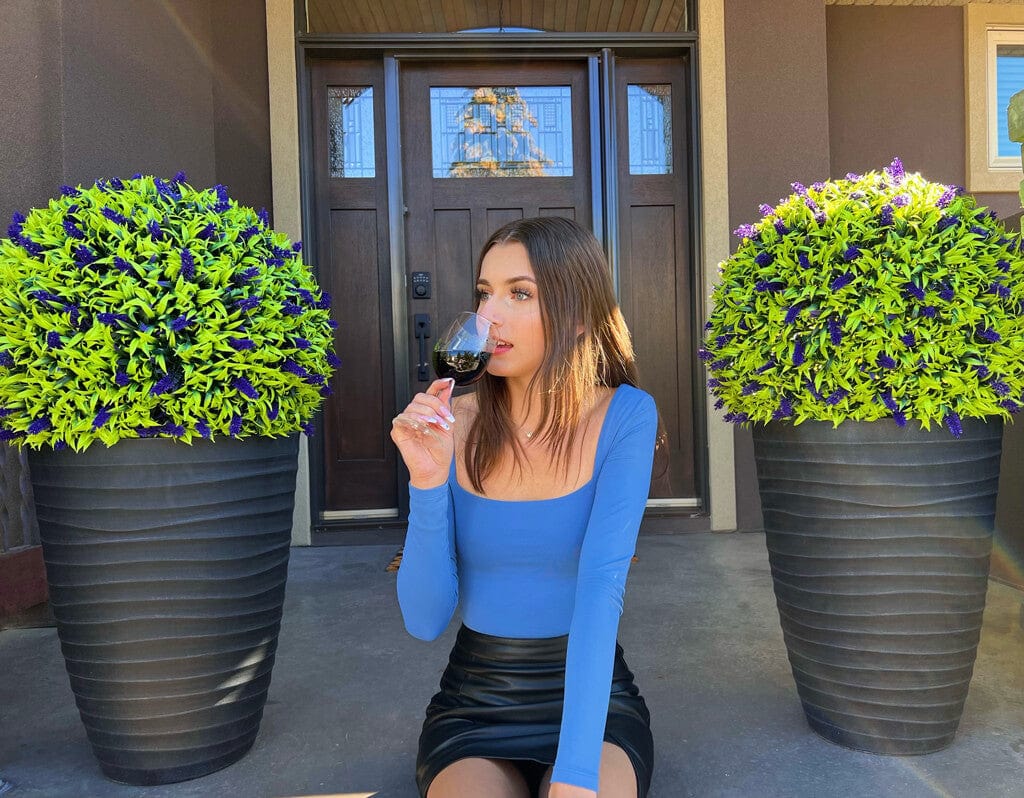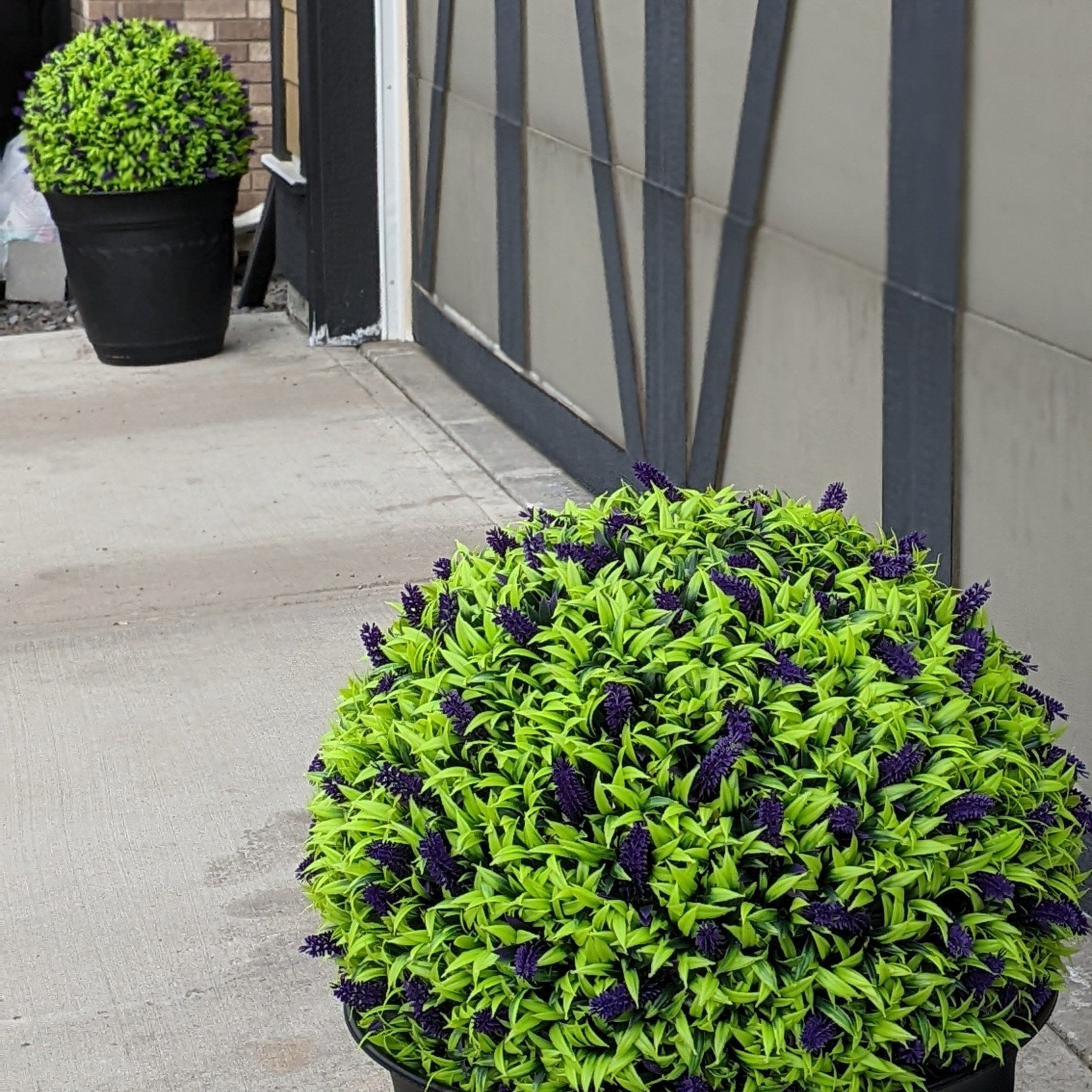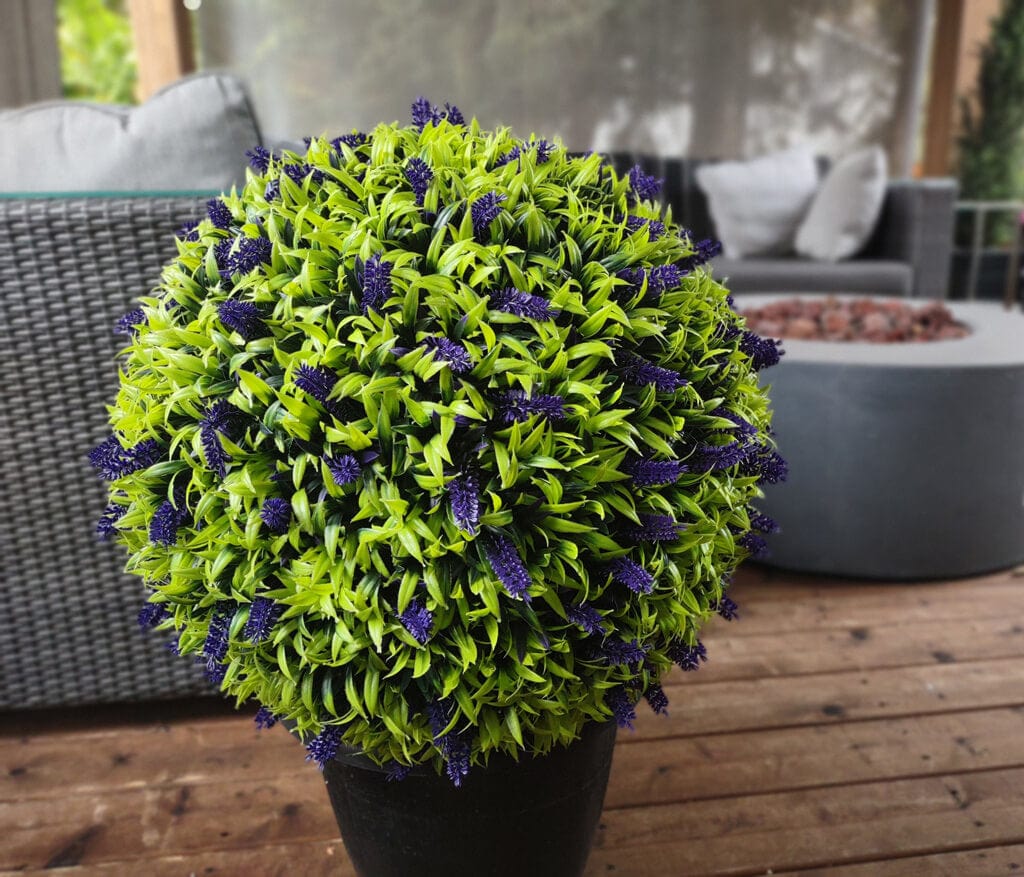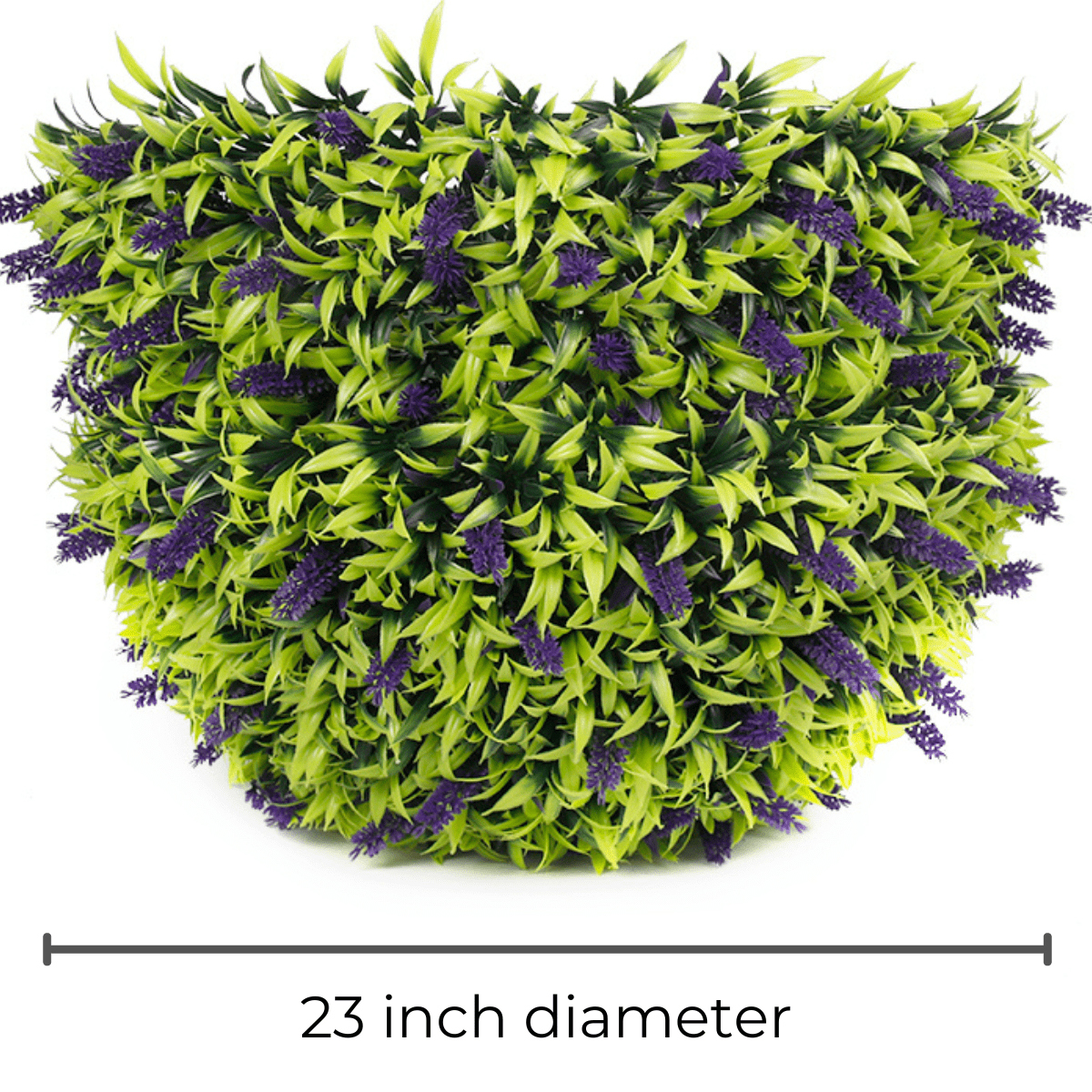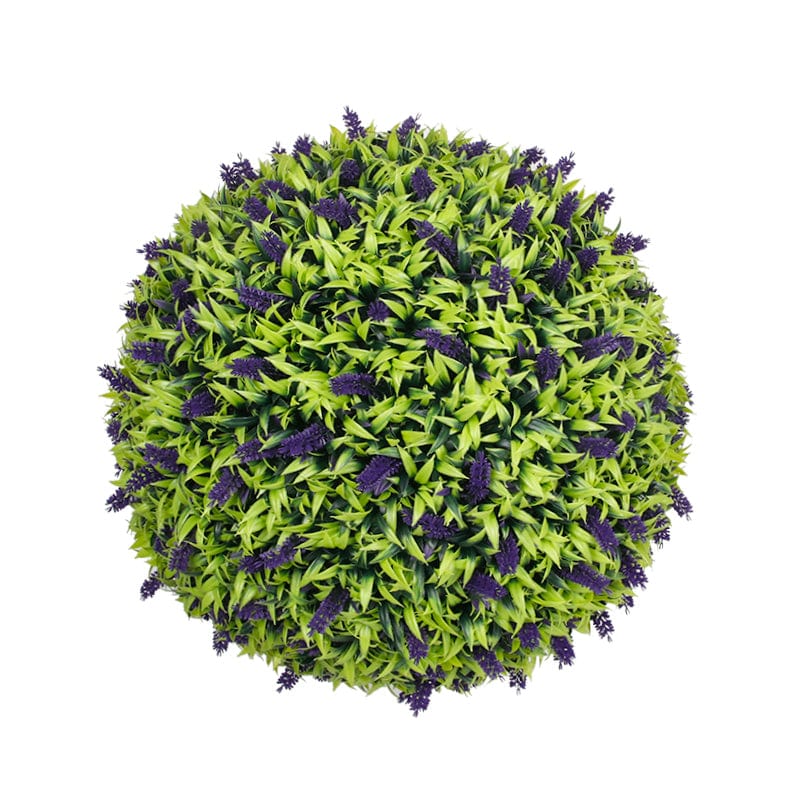 23" XL Grass Lilac Topiary Ball
*Free Shipping within Canada and USA
Product Description
Not only are you going to like our Lilac Grass topiary balls, you are going to LOVE them.  Imagine the compliments you'll get... " your flowers are gorgeous, where did you get them?"  Best part is that they are artificial.   No watering, animals aren't attracted to them and they are hands off, no maintanence.  We are loving the color contrast of purple lilacs with grass.  You'll see up close that the leaves are an ombré green, they start off from dark and transition to a lighter vibrant green.                                                                                                        These will sell out fast, so if you love them, get them.  
Secure to your planter - place a heavy object at the bottom of your planter (bricks or a sandbag)  then bungee cord or tie it to your ball.  
Secure  to the ground - pound landscaping stakes (tent pegs) close to each side of ball.  Zip tie the ball to the top of the stake.
---
UV protected to resist fading
1 year peace-of-mind warranty
No maintenance
100% post-consumer materials, 100% recyclable
23 inch diameter
Assembly required *
To assemble, place one sphere on top of each other matching up fastenings.  Pinch together fastenings with pliers one at a time. Be patient,  it is well worth the effort, you'll not only like them, you will love these. *